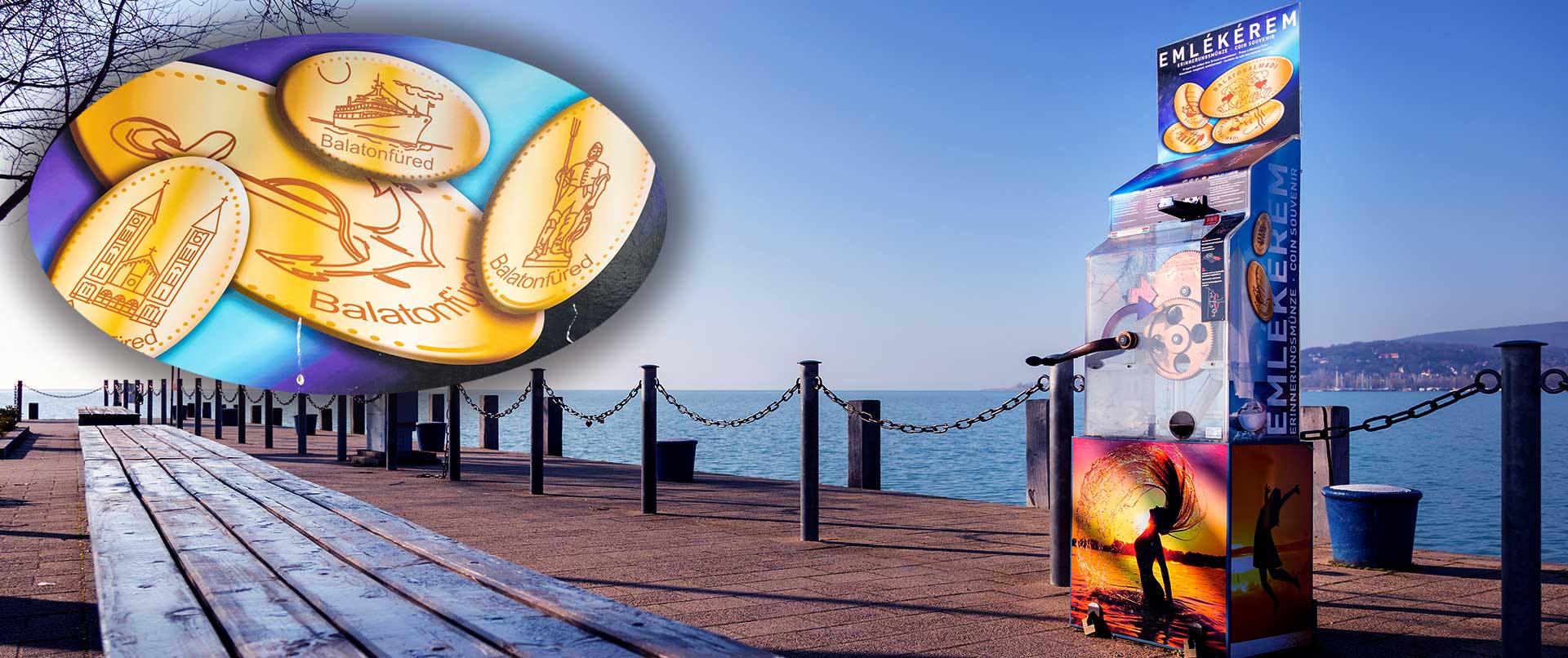 City Média – Memory Coin – Pendant Machine
In recent years, we have added color to the offer by placing our new Pendant Vending Machines, which will dispense a pre-made gold coin of approximately two hundred forints instead of the previous traditional coin press.
Production
Based on our own design, we manufacture coin dispensers ourselves specifically for the specific location.
Placement
Coin vending machines, whether mechanical or solar, are installed and set up on site.
Operation
Depending on the traffic, the machines must be emptied and periodic maintenance work must be provided for continuous operation.
Coin vending machine
mechanical structure, in which case the tourist inserts 100 and 200 ft ost, as well as a 5 forint and selects one of 4 possible motifs and then pushes the money. The 5 forints are put into a press, which the visitor spreads the money on the motif of his choice with the help of a turning lever.
Types of plexiglass and wood

Mechanical

does not require electricity

4 possible motives

floor area 60x40cm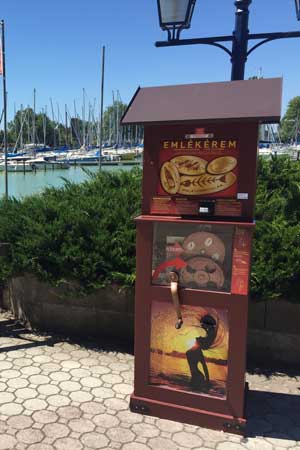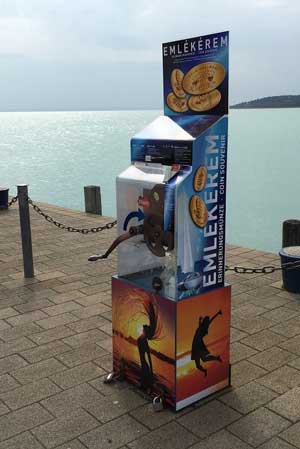 Pendant automatic
the device accepts paper and metal money as well as credit cards After tossing that amount, a pre-made coin is dispensed by the machine
Floor area: 50x40cm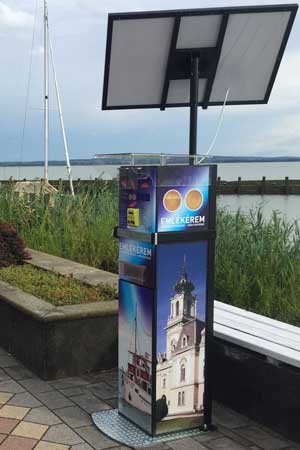 Vending machine
Types: G1 and G2
The device contains small souvenirs, which the visitor unwraps from the vending machine by throwing 100-200 ft.
Be your partner
Contact us and earn extra income!